VTCT Level 3 NVQ Diploma Beauty General
Train to our high standards, be the best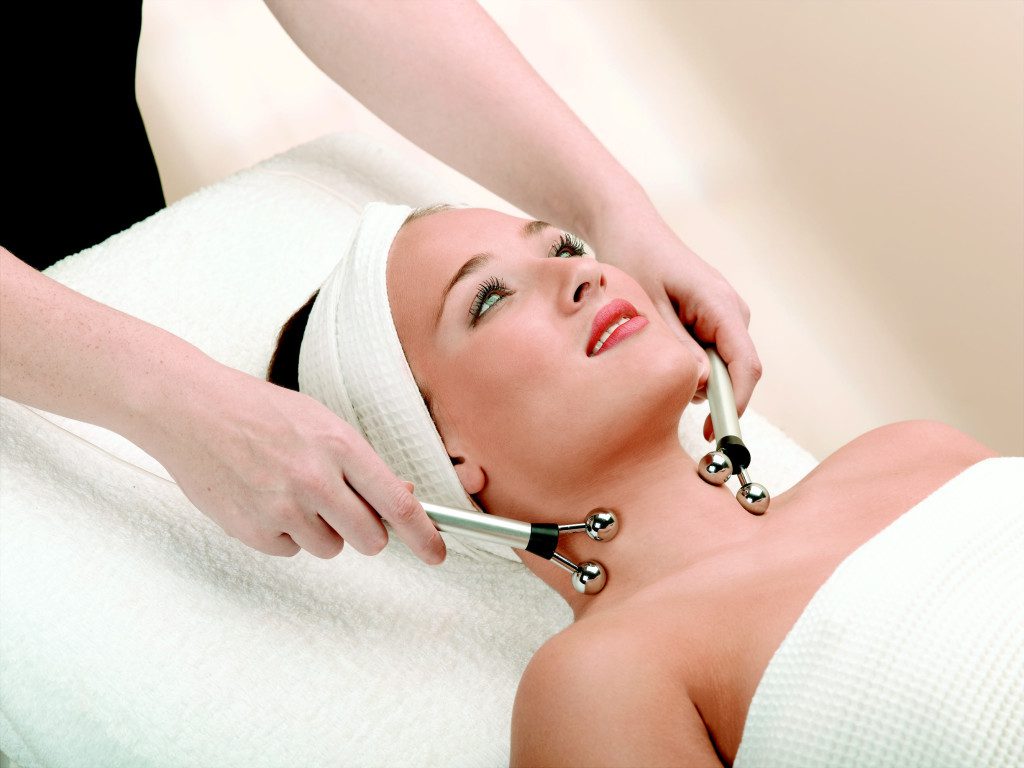 The VTCT Level 3 NVQ Diploma in Beauty Therapy (QCF) is a substantial vocational qualification that will confirm your competence as a beauty therapist. This qualification forms part of an apprenticeship framework, however is also offered outside apprenticeships by education and training providers who can offer this course in a real salon environment and provide you with the opportunity to learn beauty therapy skills, whilst working on real clients. It is important for you to have the opportunity to learn in a real working environment, particularly because this qualification leads to employment in such a client-centred and service orientated sector.
This qualification is designed for learners aged 16 years or over and will support you to gain employment as a beauty therapist, as the units contained in this qualification cover all the skills and knowledge required for this role. Entry onto this qualification can be via previous attainment of a Level 2 qualification in beauty therapy and/or a successful skills test and interview.
This is a vocational qualification and includes all the required elements to work effectively as a beauty therapist including, mandatory units covering the following: facial and body electrical, body massage, electrical epilation, monitoring procedures in the salon and contributing to the planning of a promotional event.
You will also have the opportunity to further develop your understanding and skills by selecting a number of optional specialist units which include: airbrush make-up services, intimate waxing, single eyelash extensions, UV tanning, self-tanning, massage with pre-blended oils, Indian head massage and stone therapy. The structure of this qualification provides you with the opportunity to develop the knowledge, understanding and skills required for a career as a beauty therapist.
Throughout this qualification you will develop your knowledge and understanding of relevant anatomy and physiology, health and safety, and client care. You will also develop a range of technical skills in preparing the skin, and applying beauty therapy products and electrical equipment to the skin, using a variety of different techniques. You will also develop interpersonal skills that will assist you to communicate effectively with clients.
What could this qualification lead to?
This qualification will qualify you for employment as a beauty therapist. You will also be eligible to join a professional association and gain insurance as a beauty therapist. Career opportunities as a beauty therapist exist in a variety of contexts, including:
– Working in commercial beauty salons
– Working in destination and day spas
– Working independently/self-employed/mobile/home-based settings
Whilst this qualification's primary purpose is to prepare you for employment as a beauty therapist, you may choose to develop your skills further by undertaking qualifications in beauty therapy at Level 4, including:
– VTCT Level 4 Certificate in Laser and Intense Pulsed Light (IPL) Treatments (QCF)
– VTCT Level 4 Diploma in Salon Management (QCF)
This is one of two VTCT qualifications in beauty therapy at Level 3. Whilst both will qualify you to become a beauty therapist and gain employment, this qualification requires you to work in a real commercial beauty salon, whereby assessments must be carried out on real paying clients in line with commercial service times.
In contrast, the VTCT Level 3 Diploma in Beauty Therapy Treatments (QCF) has a purpose of preparing you to enter the beauty therapy sector rather than confirming competence in a specific job role. The VTCT Level 3 Diploma in Beauty Therapy Treatments (QCF) can be achieved through gathering evidence in a college's realistic working environment without the necessity for real paying clients.
Who supports this qualification?
This qualification is based on the beauty therapy National Occupational Standards (NOS) and is recognised by the UK's leading professional association, the British Association of Beauty Therapy and Cosmetology (BABTAC) as being fit for purpose to confirm your competence as a beauty therapist. Holders of this qualification are eligible to become a professional member of BABTAC. Further information on BABTAC membership can be found on their website.